2018 Chevrolet Camaro: A Tradition Of Sporty Performance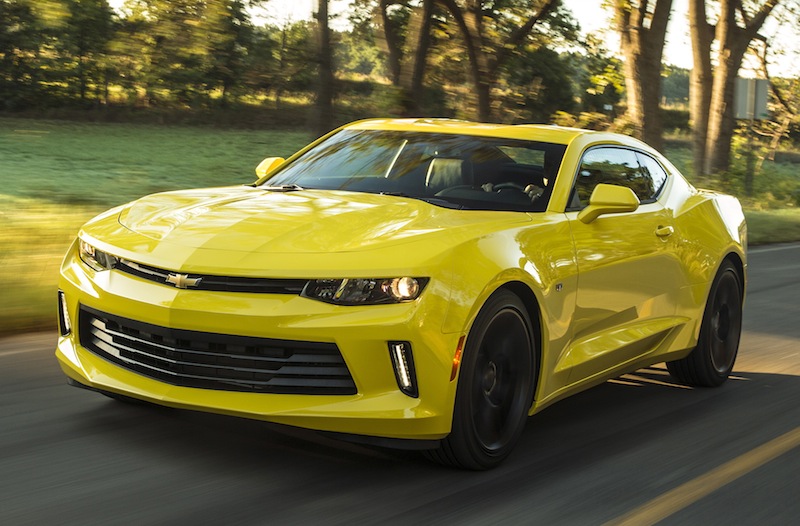 The 2018 Chevrolet Camaro is the latest version of Chevrolet's "ponycar" sports coupe. Originally released as a 1967 model, it was Chevrolet's answer to the success of the original Ford Mustang. Throughout its life, the Camaro has been sold in a variety of trim and performance levels, from a base-level "secretary's car" all the way up to high-powered versions that excelled on road courses and dragstrips.
Today's sixth-generation Camaro still starts at $26,900 for the base-level LS coupe, and goes up to the $68,495 ZL1 Convertible, the supercharged 650-horsepower track star that has been tested and proven on Germany's famed Nurburgring race track. The 2018 Chevrolet Camaro is still an icon for those who value automotive performance in a rear-drive, 2+2 package.
What's New On The 2018 Chevrolet Camaro
A new base 1LS trim has been added under the previous entry-level 1LT, allowing for a lower-priced base model Camaro for 2018. The ZL1 1LE Extreme Track Performance Package has also been added. It reduces the ZL1 Camaro's weight by 60 pounds, and includes improved aerodynamics, a new adjustable suspension, and new lightweight forged aluminum wheels with Goodyear Eagle F1 tires created especially for the car.
2018 Chevrolet Camaro Trim Levels
The 2018 Camaro is available in the following trim levels: LS, LT, SS, and ZL1. All Camaro trim levels are available in coupe or convertible body styles.
Several Potent Camaro Engines To Choose From
2018 Chevrolet Camaro engine options start with a 2.0L turbocharged four-cylinder with 275 horsepower, available on LS and LT. The next step up is to the LT's 3.6L V6 engine with 335 horsepower. From there, we enter the land of V8 engines, which start with the 6.2L version with 455 horsepower that comes in the SS. The final frontier is the Camaro ZL1's 6.2L supercharged V8, with its 650 horsepower output. There is quite a range of powerplants in the Camaro lineup, with something for everyone!
All 2018 Camaro engines are available with a six-speed manual transmission. Automatic transmissions are also available across the range, with the ZL1 matched to a new ten-speed automatic, and an eight-speed automatic available for all other Camaro engines.
Safety Is An Important Part Of Camaro Performance
Standard safety equipment on the 2018 Chevrolet Camaro includes five air bags in the convertible and seven in the coupe. Also standard are a rear-vision camera, StabiliTrak electronic stability control system, and front safety belt pretensioners. Available 2018 Camaro driver assistance technologies are rear park assist, rear cross-traffic alert and side blind zone alert with lane change alert
Which Camaro Is Right For You?
This is a tough question, but let's try to answer it:
Do you like to cruise at a relaxed pace, and would never think of burning rubber? The 2.0L is probably the right choice.
Do you like performance, but value handling and agility over straight-line acceleration? The 3.6L V6 with the 1LE handling package will likely put a smile on your face.
Do you see your Camaro as a muscle car, with the ability to lay strips of black rubber down at will? You'd probably love the SS and its 6.2L V8.
Do you look forward to track days every weekend? The ZL1 1LE with its 650 horsepower is your ticket to hot lap times!
The 2018 Chevrolet Camaro Gives You The Performance You Want
The 2018 Camaro can be tailored to your exact needs – from mild to wild performance, from intimate coupe to wide-open tanning machine. Take one for a drive, and let the 2018 Chevrolet Camaro show you that it's all about the journey!