2018 Honda Ridgeline: A Unique Pickup That Makes A Lot Of Sense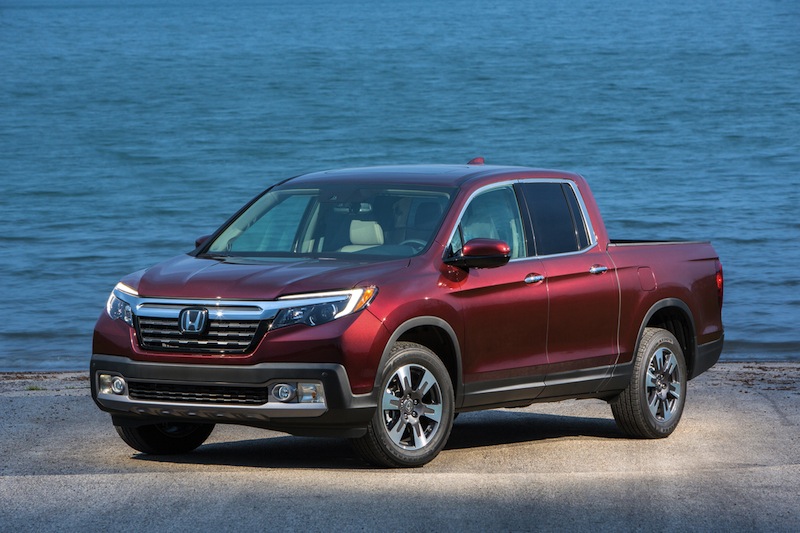 Honda does things its own way. The 2018 Honda Ridgeline is a perfect example of this. In a world where body-on-frame pickup trucks are the norm, Honda builds a unibody pickup. Bypassing the traditional pickup work truck market, Honda has gone after the recreational market, targeting tailgaters with their uniquely designed and super-functional cargo spaces. 
Instead of trying to be all things to all people, Honda has made the Ridgeline into a very specialized vehicle, one that will appeal to the specific audience it was designed for. Even though it was named North American Truck of the Year in 2017, don't think of it as a pickup – think of it as an SUV, with some extra capabilities built in.
Why Make The 2018 Ridgeline A Unibody Truck?
Because the 2018 Ridgeline is designed for the consumer market, it does not need to be able to carry pallets of steel pipes, or haul a long trailer full of horses. As a result, the benefits of the sheer strength and load capacity that come from body-on-frame construction are totally unnecessary here. In this application, it would just result in a lot of extra weight, plus ride and handling compromises.
There's another great reason to build the 2018 Ridgeline as a unibody. This is because the Ridgeline and its sibling Honda vehicles, the Pilot SUV and the Odyssey minivan, can all be built on the same platform. This means that the existing assembly lines can be used to build all three vehicles, and many of the drivetrain components can be shared. Economy of scale is a wonderful thing!
Available In Front-Wheel Drive Or All-Wheel Drive Versions
The 2018 Ridgeline is powered by Honda's proven 3.5L direct-injected V6 engine, which puts out 280 horsepower. Mated to a six-speed automatic transmission, the Ridgeline comes in both front-wheel drive and all-wheel drive models. 
EPA-estimated fuel economy for the 2018 Honda Ridgeline is 19 City MPG and 26 Highway MPG for front-wheel drive (FWD) models, and 18 City MPG and 25 Highway MPG for all-wheel drive (AWD) models. Maximum payload capacity is 1,584 pounds, and towing capacity is up to 5,000 pounds.
Six Ridgeline Trim Levels To Choose From
The 2018 Ridgeline comes in a variety of trim levels, with some variation in the drive systems available in each. They are: RT (FWD only), Sport (FWD or AWD), RTL  (FWD or AWD), RTL-T  (FWD or AWD), RTL-E (AWD only), and Black Edition (AWD only).
Ingenious Ridgeline Storage Solutions
The 2018 Ridgeline makes a great tailgating vehicle, thanks to several brilliant design features. The dual-action tailgate opens from the bottom or the side for easy access. The in-bed trunk is built in under the pickup bed floor, and can function as a huge cooler when loaded up with ice. When you need some tunes, the available truck bed audio system plays your favorite music to keep the party going. 
2018 Honda Ridgeline: Not The Usual Truck, But Maybe Just What You Need
The 2018 Honda Ridgeline is not pretending to be anything but what it is – a light-duty 4-door pickup that can handle anything your civilian lifestyle can throw at it. The bed is big enough and very versatile, and it is a roomy and comfortable five-seater inside. It has the quality and reliability of a Honda, and it drives like a car, without any truck-based compromises. More pickup trucks should be like this!