Rolls-Royce Sweptail: The $13 Million New Car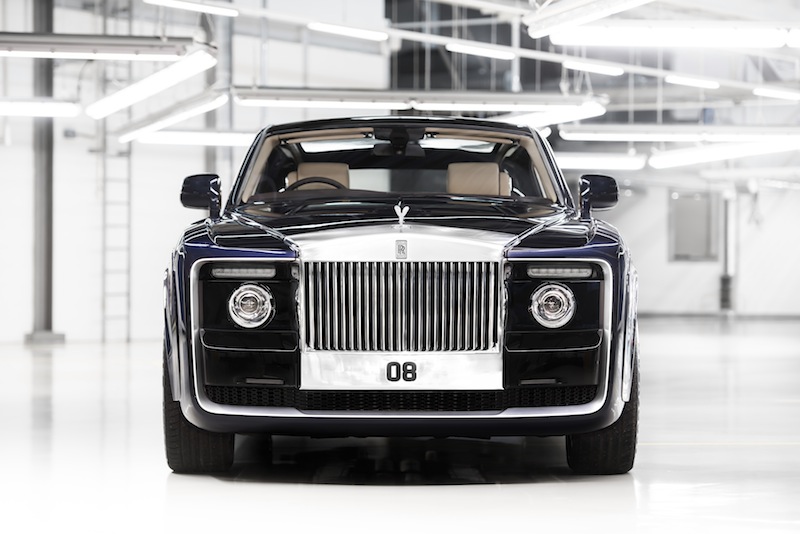 Imagine you are wealthy beyond all measurement of the term. You are a member of the top one percent of the top one percent. You are a connoisseur with an extensive collection of cars, yachts, and aircraft. You can afford to acquire any vehicle, no matter how rare or expensive. There is nothing you cannot have. What do you do for an encore?
You Have A Unique Car Designed And Built Just For You
Back in the 1920s and 1930s, high-end luxury cars often came from the factory as a running chassis without bodywork. These were shipped to one of a select group of coachbuilders, who would provide a body design to the owner's specifications. You could pick a sedan, a roadster, or a limousine body from their catalog, or you could have a unique custom body designed and made just for you. The sky, and your budget, was the limit. Prior to World War II, many spectacularly beautiful vehicles were created by French, British and American coachbuilders.
Today, there are still some automobile manufacturers who will customize a car for well-heeled customers. Ferrari, Bentley, and Rolls-Royce have special departments that will paint their cars' exteriors in any shade you prefer, even the color of a woman's favorite lipstick! Interior fabrics and carpets can also be done to your taste. 
Even custom bodywork can be created, as Ferrari has done for special customers like Eric Clapton. But the Rolls-Royce Sweptail is the most grandiose expression of the coachbuilder's art that has been seen for a long time. It takes us back to those pre-war days.
Rolls-Royce Restores An Old Tradition With New Technology
When Rolls-Royce unveiled its 103EX futuristic concept car a year ago, it made a commitment to its clients that the future would bring with it technologies, like 3-D printing, that would allow the company to design each car in its owners image if they wished. After all, the ultimate meaning of luxury is something that is unique, something no one else has. The Sweptail is Rolls-Royce's first nod in this new direction, using traditional coachbuilding techniques.
The Sweptail's Design Inspiration: Racing Yachts And Classic Rolls-Royces
Seen from above, the Sweptail's giant panoramic glass roof is framed by polished aluminum and shaped like a boat, gracefully tapering to a point at the rear. This floods the car's interior with natural light, highlighting the fine polished Macassar Ebony and open-pore Paldao woods, as well as the contrasting light Moccasin and Dark Spice leathers that cover the seats, armrests and dashboard top. 
Despite its large 122.5" wheelbase and 208" overall length, the Sweptail is a two-seat grand tourer. The space behind the seats is paneled in highly polished wood and forms a hat shelf, a feature found in many of the pre-war coachbuilt cars. The dashboard instruments feature faces, numbers and hands that are precision machined from titanium.
Two Final Surprises Hidden Inside
Concealed in the side panels behind each seat are compartments that slide forward to present the owner's laptop, protected inside a handmade carbon fiber and leather attaché case. Yes, there is one on each side.
The other surprise is in the center console, where the touch of a button releases a chilled bottle of the owner's favorite vintage champagne (the year of his birth, natch), along with two champagne glasses. It's good to be the King!
The Rolls-Royce Sweptail – Beautiful Creation Or Wretched Excess?
No one needs a car like the Rolls-Royce Sweptail. It represents the dream of one man for whom money is no object. The Sweptail has been acknowledged to be the most expensive new vehicle ever made, at an estimated cost of $13 million.
We can certainly appreciate the craftsmanship and effort that went into creating the Sweptail. But only history can judge whether the quality of this car's design will place it in the Pantheon of coachbuilt classics. Let's check back in about fifty years and see…