2018 BMW 3 Series: Is It Still The Ultimate Driving Machine?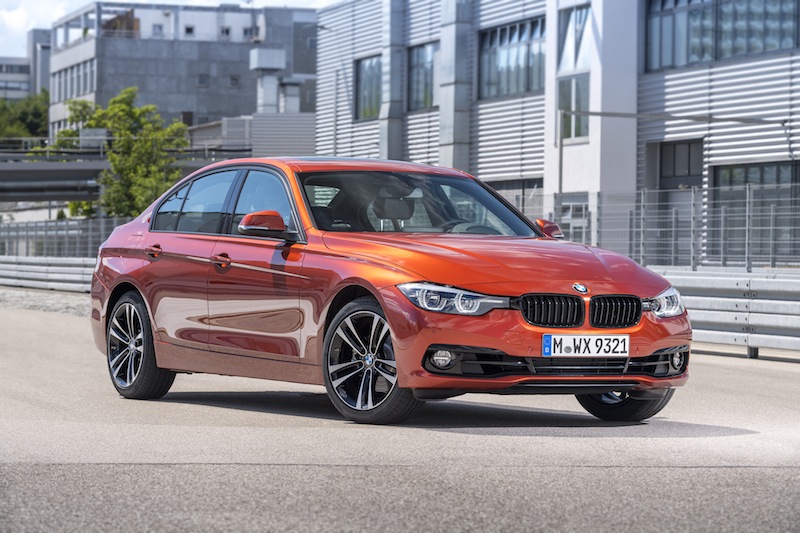 The BMW 3 Series was first released in 1975. It succeeded the BMW 2002, the small, boxy, upright sedan whose sparkling performance and handling was a revelation to Americans who had grown up with the tradition of longer, lower, wider, and heavier domestic cars. The first BMW 3 Series repackaged all these positive attributes in an attractive, contemporary body, and the public responded. BMW had just started using its "Ultimate Driving Machine" slogan, and the new 3 Series took this mantle and ran with it.
For decades thereafter, the 3 Series would regularly appear at the top of lists of the best cars available, routinely winning comparison tests with its peers. It seemed to be in a class by itself, and for a while, it was. But some people began buying the 3 Series for the BMW badge, not the performance that it represented. It became known as a "Yuppie Car," a status symbol. BMW's image began to transform from performance to luxury.
For the most part, BMW kept the performance of its cars at the forefront. But at some point after the turn of the 21st Century, there was a change of heart in Munich. Most BMW buyers were now buying the brand for its upscale image, not its performance. In a quest to maximize sales (a large part of which was 36-month leases), BMW adopted that old Detroit mantra that first opened the door to BMW in the US: longer, lower, wider, and heavier.
The BMW 3 Series has become a soft-riding, slower-responding shadow of its former self. And most customers do not mind. They will never push the car beyond 50 percent of its capabilities. And, BMW reasons, you can buy a hardcore performance BMW like the M3, M4, etc., if you can afford one.
Sales of the BMW 3 Series have been steadily dropping, due to two major factors. One is heavy in-class competition from the Mercedes-Benz C-Class, Lexus IS, and Audi A4, which has cut into 3 Series sales. The other is the overarching trend to SUVs, which is also reducing sales of these compact luxury sedans.
What's New On The 2018 BMW 3 Series
The 2018 BMW 3 Series represents the eighth year of the sixth-generation model. For the 2018 model year, the BMW 3 Series has LED headlights, LED fog lights, and iDrive 6.0 as standard features across the board. The optional M Sport Package is now available with 19" wheels and aluminum dark carbon trim.
New optional items include a Shadow Sport special edition package, 18" bi-color jet black wheels, a new sport leather steering wheel, Sunset Orange metallic paint, and Cognac Brown Dakota leather.
A Wide Variety Of 3 Series Models
The 2018 BMW 3 Series offers many models to choose from. Here is a quick overview:
Body Styles: 4-Door Sedan, 5-Door Wagon, 5-Door Hatchback
Engines: 4- & 6-Cylinder Gasoline, 4-Cylinder Diesel, Plug-In Hybrid
Transmissions: Six-Speed Manual, Eight-Speed Automatic, Seven-speed DCT
Drive Systems: Rear-Wheel Drive, All-Wheel Drive
Five Different 3 Series Engines
The various 2018 BMW 3 Series models can be identified by their engines. Body style availability varies by model. They are:
320i: 2.0L four-cylinder turbocharged gasoline, 180 horsepower
330i: 2.0L four-cylinder turbocharged gasoline, 248 horsepower
330e (plug-in hybrid): 2.0L four-cylinder turbocharged gasoline plus electric motor, 248 total horsepower
340i: 3.0L six-cylinder turbocharged gasoline, 320 horsepower
328d: 2.0L four-cylinder turbocharged diesel, 180 horsepower
Excellent Safety Systems In 3 Series
The 2018 BMW 3 Series has been awarded NHTSA's highest five-star rating for its overall safety. The BMW 3 Series is considered a 2017 Top Safety Pick+ from the IIHS, its highest honor. The 3 Series offers its occupants a total of eight airbags to protect them from a wide variety of impacts.
The 2018 BMW 3 Series Is What It Is
If you are looking for a compact luxury sedan that is roomy, comfortable, and well built, and has a "badge of distinction," the 2018 BMW 3 Series is a totally acceptable choice. But it is no longer the Ultimate Driving Machine. If you value the driving experience above all else, take a look at the Cadillac ATS and the Alfa Romeo Giulia.